We give you
Van insurance

Back
Find cheaper quotes for Flatbed insurance
Flatbed insurance is specifically tailored to the unique size, shape and build of this type of vehicle and the increased risk associated with how its used on a daily basis. Due to its specialist nature, flatbed insurance can get expensive. Those seeking insurance for a flatbed vehicle should shop around to compare the best deals and types of cover available. Get the right cover at the right price with vaninsurance.co.uk.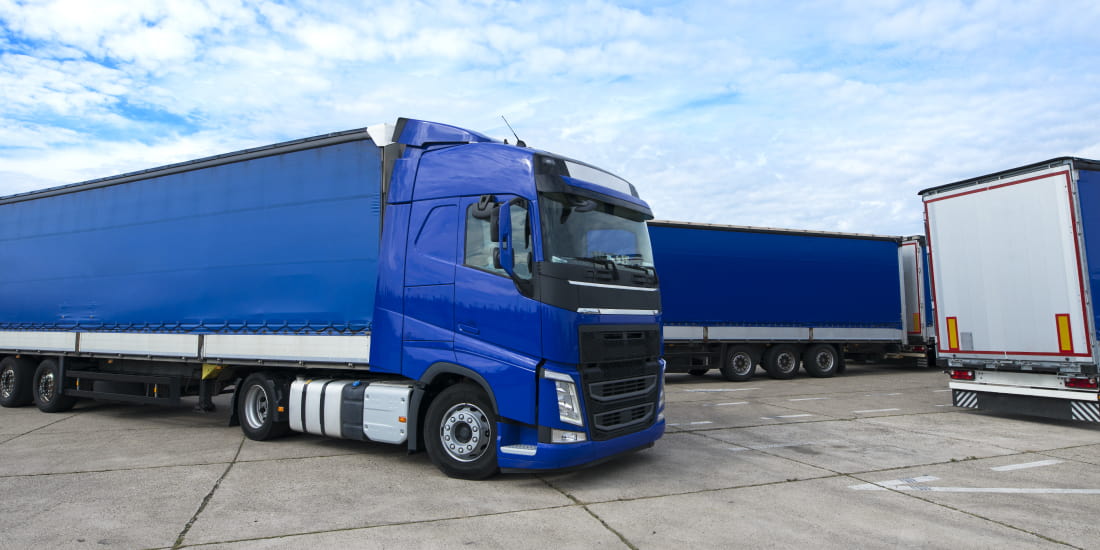 What is a flatbed vehicle?
Flatbed Vans or dropside Vans as their often referred to, are vehicles that have a large back with no roof. They have substantial space at the rear to carry oversized equipment, plant machinery, materials and even other vehicles and are used primarily in the building trade.

The most common characteristic with a flatbed Van is the ability for the sides to drop open which makes them extremely versatile for the quick loading and unloading of items. Although this type of flatbed dropside Van is used commonly in the building trade, it does have other uses which need to be clearly defined to your insurance company.
What type of insurance is available for flatbeds?
If you own a flatbed, you'll need to make sure its properly insured. As most flatbed Vans are used for commercial purposes, you'll need a business Van insurance policy. Along with your main policy, there are a number of other special insurance types that you will need for ultimate peace of mind.

When taking out insurance for flatbeds, you'll need to provide your vehicle make, model and edition to the insurance company along with your predicted annual mileage and details of how the van is to be used. Make sure you have adequate cover for loss, damage and theft for your vehicle and the load you are carrying.

Every insurance company is different and the type of policy and cover level you receive could differ greatly from one company to the next. Comparing policy cover levels is just as important as comparing price. Vaninsurance.co.uk makes it easy to quickly see all aspects of a deal along with the all-important price comparison.

The type of cover you eventually end up with largely depends on what your intended use of the vehicle is for, plus the frequency and value of the load you'll be transporting. Here's some key features to look out for:
Why is flatbed insurance so expensive?
On the whole, flatbeds are bigger, more powerful, and more expensive vehicles with certain characteristics that force them into a higher risk insurance group. In the eyes of the insurance companies, anything that is seen to increase risk will likely equate to a higher premium.

Although extremely versatile, a flatbed is heavier and can often be harder to drive. Due to the open nature of the Van itself, it can sometimes be difficult to secure your load making it a prime target for opportunist thieves. You should never leave your Van unattended with its payload intact, especially overnight. Most insurance companies won't pay out in this case.
How to lower the cost of flatbed insurance?
If you've already been shopping around for deal on your flatbed insurance, you may have noticed that the premiums can be high. That's because the way flatbeds are used in general can present a higher risk or damage, accident, and theft. Your premium can often be reduced further by taking some simple steps and of course, comparing the best deals with vaninsurance.co.uk
Increase your excess
With flatbed and dropside vans, the likelihood is that your compulsory excess is already high. You can however specify a voluntary excess to help lower your premium further. Do bear in mind though that should you need to make a claim, you'll be charge both lots of excess up front by your insurer.
Increase security
Reducing the risk of theft is always going to play in your favour when it comes to insurance. From parking off road to updating your alarm or immobiliser, security should be a top priority. It's also worth noting that due to the open nature of a flatbed van, if you leave your load in the van whilst unattended, its likely the insurance company wont pay out if its stolen.
Multi-van policies
If you have more than one Van on the road, you could look to consolidate your policies into one, easy to manage commercial cover. In many cases, this comes with added benefits including some additional cover options and above all else, is likely to save some money.