We give you
Van insurance

Existing Customer? How can I help ?
Hello, I'm looking to
Why choose VanInsurance.co.uk
We understand that Van insurance can be expensive. That's why we've teamed up with some of the UK's leading insurance companies to enable you to quickly search over 30 insurance quotes at the touch of a button. Our exclusive partnerships with our panel of insurers mean many of our deals can't be found on other comparison sites. Our ultimate aim is to save you time and money.
Competitive Rates
VanInsurance.co.uk gives you exclusive access to a hand-picked panel of specialist insurers. Compare quotes directly through our platform with our easy to use industry leading interface.
Online 24/7
You're in control 24 hours a day. Easily access your saved quotes through our portal at any time to amend cover options or compare new policies.
Extras
Browse, compare and add extras to your policy. Our platform offers a variety of addons to provide extra protection for you and your business.
Tailored Service
We understand that you are reliant on your Van in order to make a living. Your quote should reflect the demands of your individual business needs and we're here to walk you through the process from start to finish.
Help Centre
Access an array of helpful articles and online guides to help you understand your policy better and how you can further save money. If you prefer, you can speak to us directly by calling our UK based customer support centre.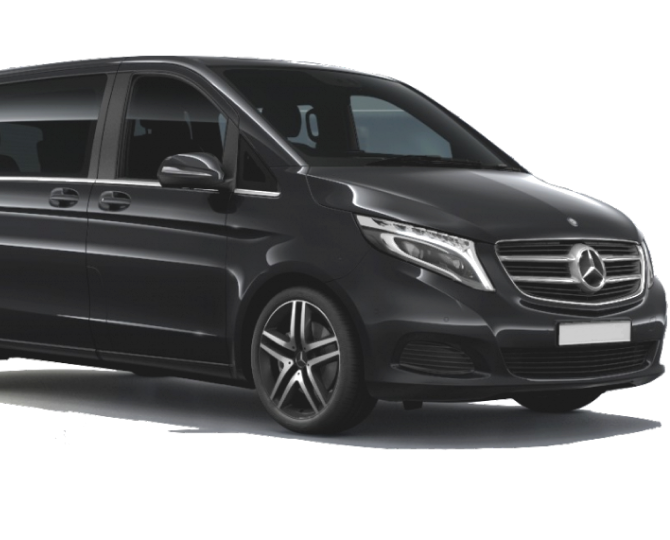 Why do I need Van insurance?
Van insurance is a legal requirement in the UK. Unlike car insurance, driving a Van usually comes with a greater risk, especially when used for commercial purposes. Van insurance is specifically designed to cover the increased financial loss that could result from making a claim.
When using your Van for commercial purposes, you'll want to make sure that your business and your livelihood is fully protected. Van insurance policies come in many shapes and forms with a whole host of additional cover levels. Protecting your cargo, tools or equipment from loss, damage or theft is just as important as protecting the Van itself.
Getting the right Van insurance is crucial. Without adequate cover, you run the risk of financial losses which are likely to have a big impact on both your business and personal life. Get added peace of mind and compare with VanInsurance.co.uk to get the right deal at the right price today.

What
type of Van insurance

do I need?

How you use your Van and for what purpose is going to have a direct impact on the type of cover you need. UK Van insurance classes of use are defined very specifically. Choosing the wrong insurance for your Van or your circumstances could mean that you're not covered in the event of any losses.

Firstly, you need to decide whether you will use the Van for private or commercial purposes. For commercial Van insurance, you'll then need to define which class of use you fall under:
Social, Domestic & Pleasure

For private use such as going on holiday, taking a shopping trip, or enjoying hobbies like mountain bilking or surfing, you can choose a social use policy. Its worth noting that commuting to and from a place of business is not covered under this type of policy like it would be with car insurance.

Courier

This type of cover is also referred to as Carriage of goods for hire and reward. Basically, if you're getting paid to deliver goods that you don't own, then you'll be classed as a courier. Best suited to local delivery drivers, you'll also want to be covered in the event your cargo is lost, damaged or stolen with a goods in transit policy.

Carriage of Own Goods

If you use your Van for work on a daily basis, such as transporting your tools of the trade, then you'll need a Carriage of Own goods policy. You'll also be able to take out additional tool theft insurance for added peace of mind. This type of insurance is perfect for local tradesmen.

Haulier

Similar to courier insurance, a Haulage policy is for when you're delivering goods over long distances, usually to just one single destination. Haulage insurance is specifically designed to cover the increased risks involved from spending longer on the roads. You'll need to make sure you're also adequality covered for goods in transit to protect your payload for damage, loss of theft.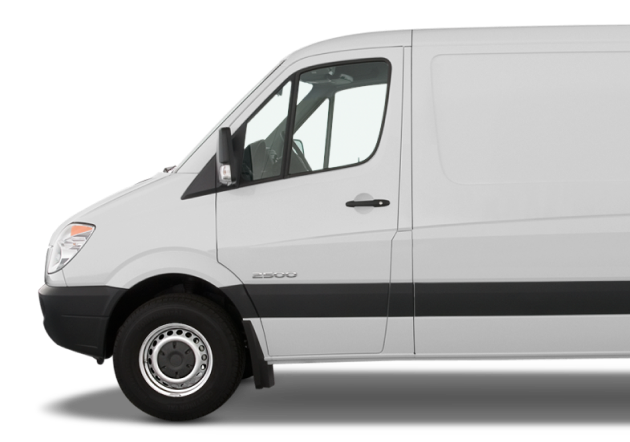 Are there different
levels of Van insurance?
As with car insurance, there are 3 main levels of Van insurance cover. To be able to drive your Van legally in the UK, the minimum level of cover required is Third Party only. The additional levels of cover are designed to give you further peace of mind, especially when insuring your Van for business use.
Third Party Only
This will cover all third parties in the event of damage, injury, or loss of life due to an accident. It wont cover your own Van if you are at fault and doesn't provide cover if your Van is stolen. No protection is provided from damage caused by fire. While this level of cover is usually the cheapest option, its not recommended for business and commercial use.
Third Party, Fire & Theft
This offers the same level of cover as above but with the added benefit of cover for theft of your Van or any damage caused by fire. Still, it doesn't offer repair or replacement of your vehicle in the event of an accident that's deemed to be your fault.
Fully Comprehensive
This is always the recommended level of cover for commercial use. In the event you're involved in an accident, your Van will be repaired or replaced regardless of who was at fault. You're also covered for theft, fire and damage caused to your vehicle and ensures you get back on the road quickly to avoid loss of business.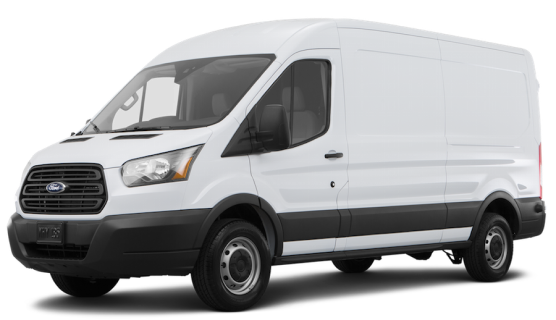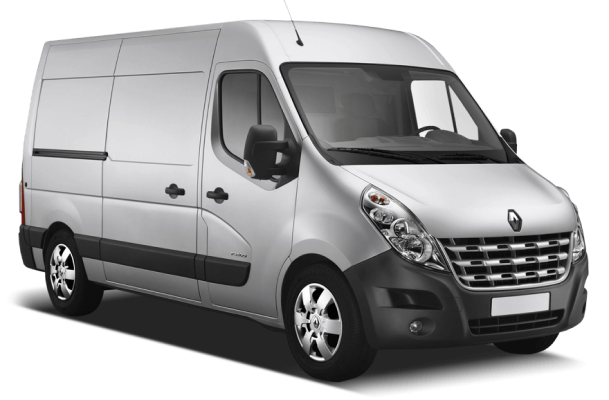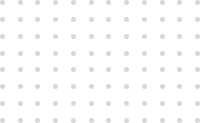 A simple
guide to Van Insurance Van insurance FAQ
Arranging Van insurance raises many questions. We aim to provide the answers. If you can't find what you're looking for, try our help centre for more information or feel free to give us a call and talk directly to a trained insurance advisor.
1. How do I get Van insurance?
With VanInsurance.co.uk, it's easy. Using our online smart forms, you can compare quotes in under 3 minutes by providing some basic information. Simply tell us who you are, where you live, how long you've had your licence and whether you've had any claims or convictions in the past. Then simply add the details of the Van you wish to insure, and our platform will do the rest!.

Once you're happy with the quote, add in any extras you wish and buy online instantly. You'll be covered right away.
2. Can i insure the Van under a company name?
Sure. As long as the business owns the Van and you haven't personally registered it to yourself, we can arrange your cover under your legal business name.
A standard Van insurance policy usually wont cover your tools. You should look into an additional tool insurance policy to ensure adequate protection from tool theft.
4. What addons can I purchase?
A range of additional cover options are available from most reputable insurers. Some addons can be offered as standard with your main policy while others may be introductory offers. Depending on the level of extra cover you require, some addons come at a premium or as an extra policy entirely. From breakdown cover to additional tool insurance, you can read more about the different policy extras offered here.
5. How can I get cheaper Van insurance?
Your age, driving experience and endorsements as well as the Van you're driving and where its kept overnight, are the main factors effecting your premium. While many of these can't be changed, there are certain aspects of your policy you can influence, such as your voluntary excess or looking after your no claims discount. We've prepared a great guide on what you can (and can't) change in order to lower your premium.
6. I've not brought the Van yet. Can I still get a quote?
Yes. You don't need to own the vehicle in order to start the quote process. All we need is your personal information and the details of the Van you wish to insure. If you don't have the vehicle registration to hand, you can manually input the make, model, and mileage. Your quotes will be saved in our portal and will be accessible anytime.
7. What types of Van can I insure?
As long as the Van you wish to insure weighs under 7.5 tonnes and is for private or commercial use, we can provide quotes from our leading panel of insurers. Anything over 7.5 tonnes and you will need to contact a specialist HGV insurance company.

Vehicles such as minibuses or refrigerated Vans may require additional details and as such you should contact one of our experts for a specialist quote.