We give you
Van insurance

Back
A guide to courier Van insurance
Unlike car insurance, Van insurance has many different classes of use depending on your intended use of the Van. If you operate in the delivery sector, you'll need a specific type of Van insurance to make sure you, and you're cargo is adequately protected. In this guide, we'll take a deeper look into courier insurance, who it's for and more specifically, what's covered under your policy.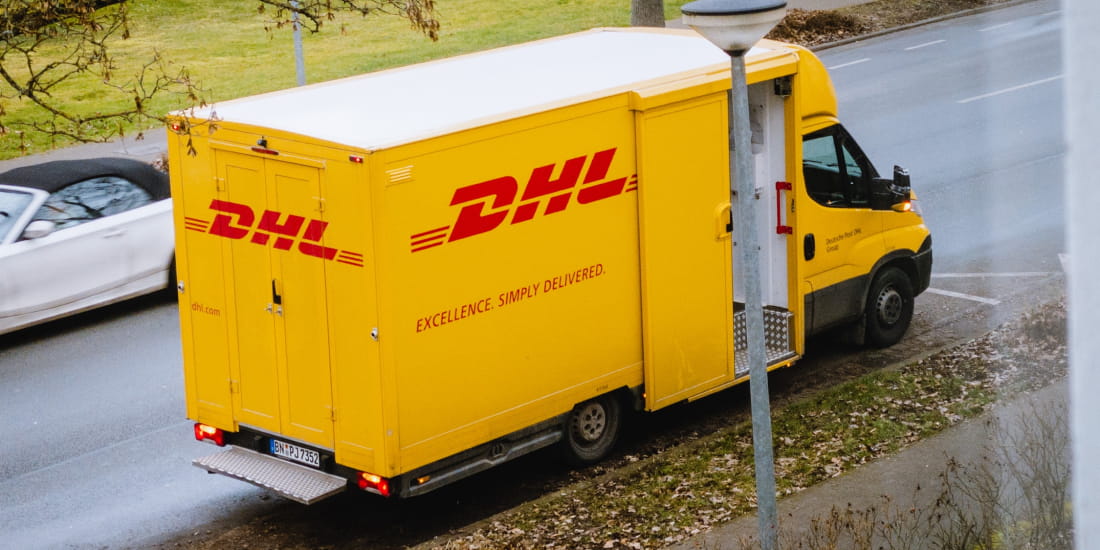 What is courier insurance?
Courier drivers typically spend longer on the roads than other Van users and are therefore are exposed to more risk when carrying out their business.

Courier insurance is specially designed for those using their Van to deliver goods on a daily basis. This includes cargo of varying nature and value and usually relates to multiple drops within a local area during the course of the day. Often referred to in the insurance industry as "carriage of goods for hire and reward", this type of insurance will cover you, your Van, and your cargo while conducting business.

Van insurance for couriers addresses the unique risks that delivery drivers are exposed to and the increased chance of damage or theft of your cargo when making drops. As a result, courier cover tends to be more comprehensive and is often made up of several more complex policies covering your Van and your cargo as well as public liability.
Who needs courier insurance?
Anyone delivering goods to one or more locations on a regular basis will be classed as a courier in the eyes of the insurance company. Due to the complexity of Van insurance as a whole, it's a good idea to seek advice if you are unsure of what "class of use" you and your business fall under.

When transporting cargo, there is an increased risk of damage or theft. Courier insurance covers you for added benefits that a conventional or "standard" van insurance policy wouldn't. Therefore, anyone acting as a courier needs to declare this as their primary intended use of the vehicle.

Most courier drivers don't own the goods there are transporting. Therefore, should you be subject to theft or damage while in transit, you need to be confident that your fully covered. Its important to be honest when specifying what you will be delivering and its value. Getting this wrong could mean you fall short when trying to make a claim and your likely to be financially liable for any damages.
Whats covered with a courier insurance policy?
Van insurance for couriers tends to be a little more tailored to suit individual and business requirements. Based on what you are delivering, where your delivering it to and how many stops you make along the way, you could be classed as either high or low risk. Your policy, and its price will vary greatly depending on these factors.

Most courier insurance cover is fully comprehensive, but you'll need to check carefully as to the extent of your cover. As with most insurance policies, there will be limitations and exclusions which you should be aware of. Make sure the level of cover is right for your individual circumstances. Here some key elements of a courier van insurance policy that are worth taking note of.
How do I get cheap courier insurance?
Protecting your business from unforeseen circumstances should always be a priority but that doesn't mean you shouldn't be on the hunt for the best deals. There are a number of common money saving suggestions when it comes to getting cheap courier van insurance. If you cant save money, you need to look for the best cover with the maximum protection.
How do I get cheap courier insurance?
As a courier, you're transporting important cargo on a daily basis, often with high value. It's only natural you want to protect your business from loss.

Vancompare.com is here to help you find the right level of cover for the best possible price. We compare over 30 insurers in minutes to bring you the absolute best available deals. We do all the hard work so you can concentrate on running your business.