We give you
Van insurance

Back
Commercial Van Insurance
Commercial Van insurance is designed to protect you and your business from financial losses due to unforeseen circumstances. A commercial Van insurance policy will be significantly different to any private cover you may have and will vary in complexity depending on the type of business you conduct and the intended use of your Van.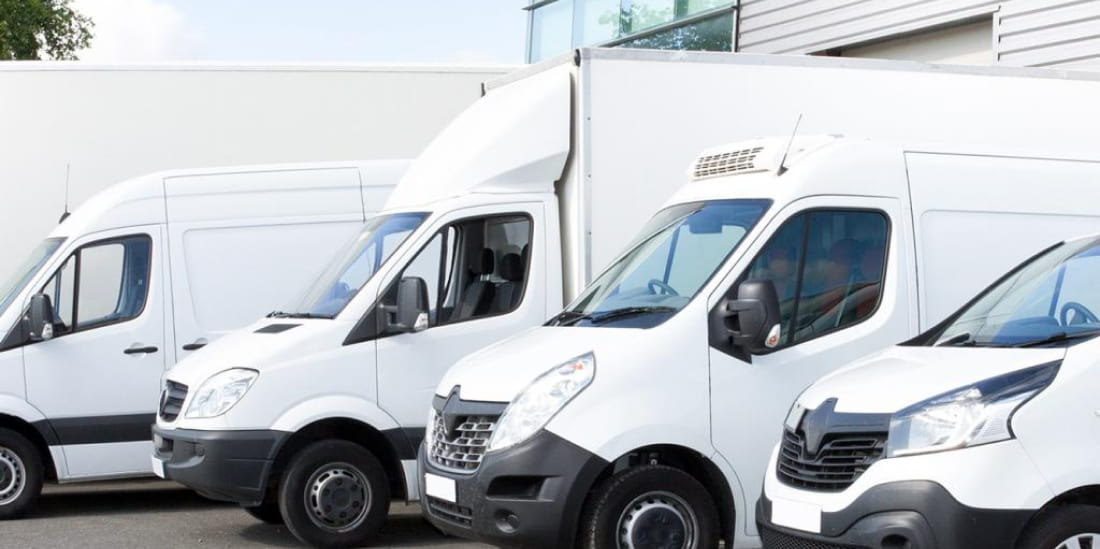 Do I need commercial Van insurance?
If your Van is used for business purposes, it'll be classed as a commercial vehicle and you'll be required by law to take out a commercial Van insurance policy. Unlike private car insurance cover, even if you only use your Van for commuting to and from a place of business, you'll still need a commercial policy.

Commercial Van insurance is designed to protect you and your livelihood against the additional risks that are often associated with doing business. Commercial insurance can get complex and you'll need to select the most appropriate policy depending on your line of work.

You'll want to make sure that your Van is correctly insured for its intended use. Never withhold information from your insurance company that could invalidate your policy and always be sure to take out the necessary level of cover to protect your business from any financial losses.
What's classed as a commercial vehicle?
A commercial vehicle is defined as one that's used in the course of business or commercial activities, primarily for the transportation of goods and services rather than the transportation of people.

A commercial Van includes seating in the front, but its main defining characteristic will be the space in the back to carry cargo. Many commercial vehicles will also be fitted with towing, lifting, or lowering hardware to make them more versatile in their business environment.

There are over 2 million Vans on the roads in the UK. A van will usually weigh under 3.5 tonnes and comes in many shapes and sizes. From the common transit Van through to dropside vans, panel Vans, tippers, and pickup trucks, they are all generally classed as, and used for commercial purposes.
What type of commercial Van insurance do I need?
This will largely depend on your line of work and what you will be transporting in the vehicle on a daily basis. From an insurance perspective, this is identified as your "class of use". You need to ensure that you select the correct class of use that relates to your business. Each different class comes with its own special set of key inclusions as well as a number of restrictions.
Are my contents covered?
Most Van insurance policies will cover contents to a certain level, which usually relates to personal effects. When comparing business Van insurance policies, you'll need to take into consideration what you're transporting, its value and what you would do if it was stolen or damaged. For a premium, additional cover is available to further protect you from any financial losses.
Extra cover worth considering
Like most business Van insurance policies, you'll have the option to increase your level of cover for additional fee. Extra cover is worth considering for anything that's not covered as standard or as part of an existing policy.
Are there any policy exclusions?
As with any insurance policy, there will be limitations and key exclusions from your standard cover. You should be aware of what you are covered for and what your not. In many cases, you'll be able to arrange additional insurance to help further protect yourself from the unknown. Some of the common exclusions from Van insurance policies are:
You should always read and understand your policy in full before committing to your insurance company. Knowing what you can and cant claim for will aid your comparison process. You should compare cover levels as well as price when it comes to business van insurance.

Vaninsurance.co.uk as a leading panel of exclusive underwriters that have been hand picked to provide the best deals for your Van insurance at affordable rates. Search the best deals today