We give you
Van insurance

Back
Tools in Transit insurance
If you rely on your tools in order to make a living, you'll want to make sure their protected should something happen to them. A tools in transit insurance policy, also referred to as tool insurance, protects your tools while being transported for business use and covers you from loss, damage, and theft.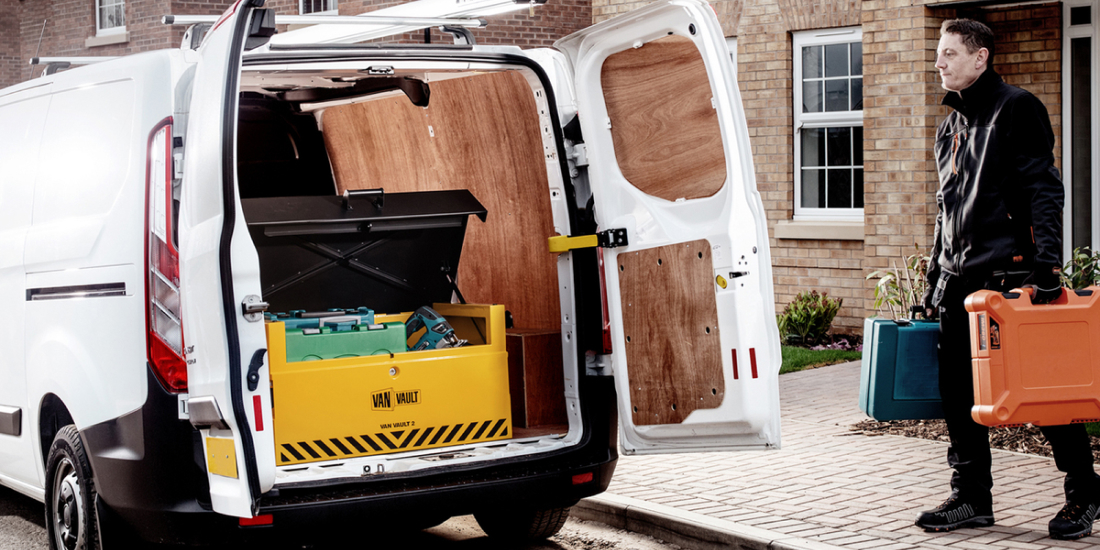 Do I need tool insurance?
Your tools are vital to your trade and without them, it would be hard to earn a living, right? With that in mind, the question is why wouldn't you want tool insurance? Professional power tools don't come cheap and as a result, they are a prime target for wannabe thieves. Tool theft in the UK costs tradesmen and businesses well over £100 million a year in damages.

If you needed to replace all your tools, the costs are excessive, not to mention the downtime and potential lost business while you're waiting for replacements. It could be hard to swallow that financial burden and could have lasting negative effects on your income.

With a tool insurance policy, you'll have the peace of mind that your covered in the event of loss, damage, or theft of your tools and gets you back to work quickly with minimal disruption.