We give you
Van insurance

Back
Compare Van Breakdown Cover
Breaking down is not only an inconvenience but can also be costly without the right cover. Just like an insurance policy, Van breakdown cover comes in several different levels and policy types depending on your requirements and is designed to get you back on the road in the shortest possible time. Discover the best deals and money saving tips by comparing breakdown cover today with vaninsurance.co.uk.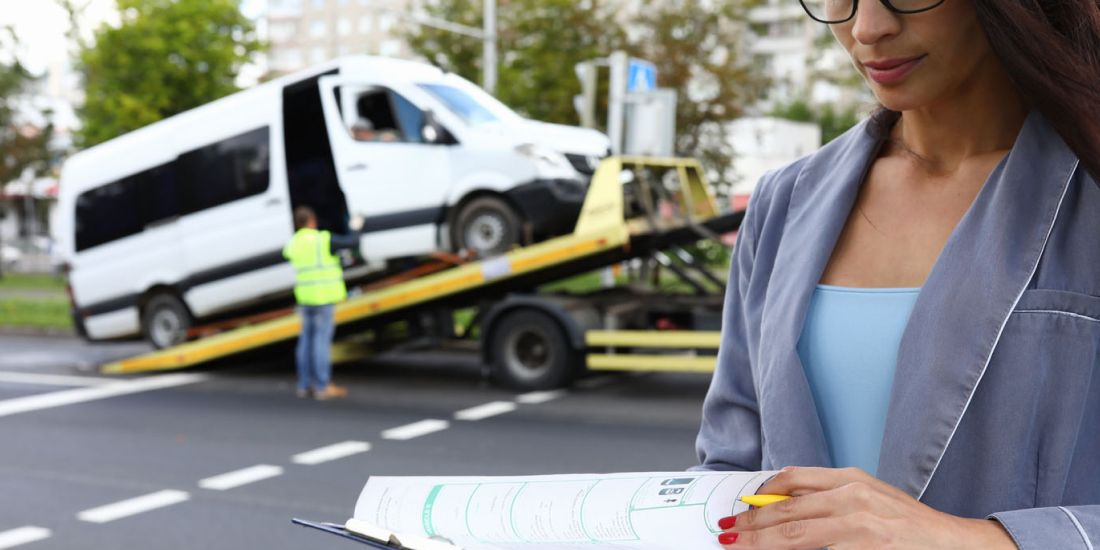 What is Van breakdown cover?
As standard, Van breakdown cover is an additional policy that will provide roadside assistance should you experience a mechanical fault with your Van and will include local recovery to either your home or garage if the Van cannot be fixed at the side of the road.

As with your Van insurance, there are plenty of additional options and extra levels of cover you can choose for even further peace of mind including cover for fleet, commercial and special business use.
What are the different types of breakdown cover for vans?
When looking at which Van breakdown cover is best, you need to carefully consider the type of policy you need. Which type of breakdown cover you need is largely going to depend on what you use the Van for on a daily basis and how crucial it is to your business and income.

Most Vans on the road on the UK are used for commercial purposes with many small to medium sized companies relying on more than one Van to deliver goods, provide services and attend appointments. If one Van in the fleet goes out of service due to breakdown, the knock-on effect for the business can be costly. Making sure you have the right level of cover for your vehicles is important and shouldn't be overlooked.

As standard, Van breakdown cover will include roadside assistance and local recovery. Depending on your individual private or business needs, you can then add a number of options to increase the scope of your cover.
What happens if I don't have breakdown cover?
The big breakdown companies such as the AA, RAC and Greenflag will not attend to you on the roadside if you don't hold a policy with them. In the event you don't have adequate breakdown cover, you'll need to contact a local company to assist you. In most cases, this won't be done at the roadside and will involve paying a fee to be towed to their garage for further inspection. The cost of this can be high as your options will be limited, and they know this.

Furthermore, you won't be covered for any loss of business, onward travel, accommodation costs, vehicle diagnostics or vehicle recovery to anywhere more than a few miles down the road.
What are the common causes of breakdowns?
Regular maintenance and inspection of your Van is key to avoid inconvenient breakdowns. Knowing what to keep check on and what causes common faults will help keep the need for using your breakdown cover to minimum and thus avoiding increasing premiums!
Commercial & fleet Van breakdown cover
If you need to cover more than one Van, you'll want to consider Fleet Breakdown cover as opposed to individual policies for each Van. This is a big cost saver.

Fleet cover will protect all vehicles owned by the company along with all authorised drivers against breakdown. Due to the complexity of business and fleet breakdown cover, it's not something you will commonly see on price comparison sites. However, we're hear on the phone at our UK based call centre where one of our specialists will be happy to walk you through a custom quotation.
Why compare Van breakdown cover?
As with any insurance policy, taking the time to shop around and compare deals will save you money. Breakdown cover can change rapidly from one year to the next and loyalty isn't usually rewarded for staying with the same company.

When you compare breakdown cover, you'll also see the best deals from the leading companies in the UK. Compare options, change cover levels, and increase protection with the best options packaged in. If you're looking for a comprehensive breakdown insurance, use vaninsurance.co.uk to save time and money.