We give you
Van insurance

Back
Extra cover options for Van insurance
It's important to make sure you're fully covered when taking out Van insurance, especially for business and commercial use. As well as covering the Van itself, you'll also want to consider adding further protection through an addon policy such as tool insurance or breakdown cover. Remember, your business and your livelihood could suffer drastically from financially losses if you're inadequately covered.

While some extras might be included as part of your core Van insurance policy, it's always worth double checking to what extent. Read your policy documentation carefully and be aware of any exclusions or limitations that might leave you vulnerable. Most insurance companies will allow you to purchase extra cover if needed and can tailor it to meet your specific individual circumstances.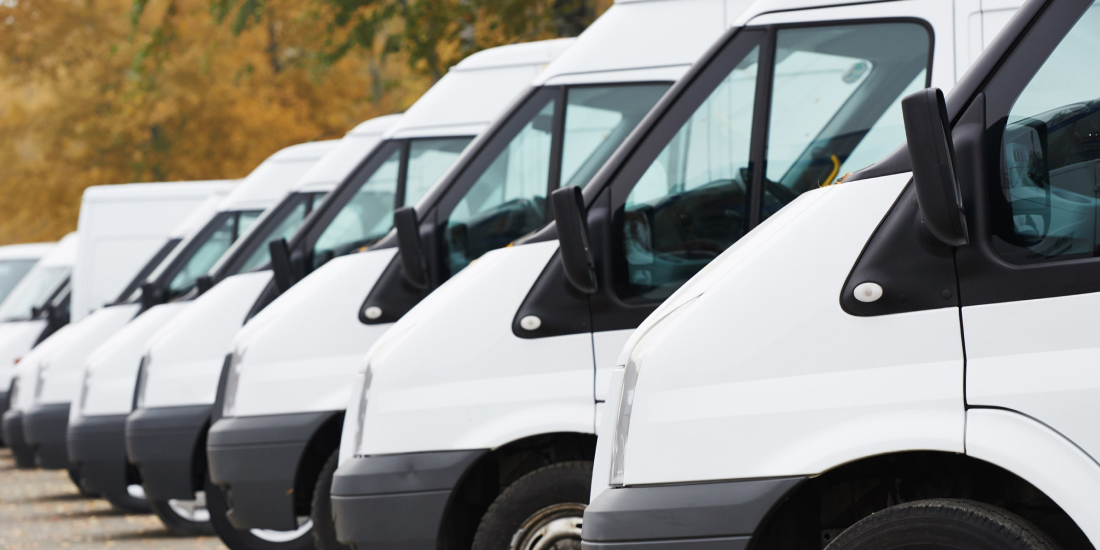 Tools in transit cover (Tool Insurance)
Usually not offered as standard with Van insurance, additional tool insurance is a necessity if you rely on your tools to make a living. Tool theft in the UK is on the rise, so taking out a separate policy to cover your tools is advisable in order to get the best and most comprehensive cover. A good tools in transit insurance policy should provide quick, like for like replacements of your tools and plant equipment in the event of loss, damage or theft and will enable you to get back to work fast without suffering any loss of business as a result.
Goods in transit cover
Much like tool insurance, goods in transit cover will not be offered as standard with your main insurance policy and you'll certainly want to make sure your cargo is protected from loss, damage, or theft during the delivery process. Goods in transit cover is best suited to delivery drivers or couriers that drive for hire & reward and comes with many different levels of protection. You will need to make sure whatever policy you have covers the total value of the goods you are transporting.
Breakdown cover
Adding breakdown cover to your policy as an optional extra is usually a great way to save a bit of money. The cost of having your Van recovered should you break down and need a tow can soon mount up and policies that include home start will help you out should you run into mechanical issues while not out on the road.

Commercial break down cover is an essential addon. Some insurance companies may offer this as part of their fully comprehensive cover while others may offer it at a discounted rate. Breakdown cover will roadside assistance so that you can get back to work as quickly as possible if you break down, have a flat battery, or lose your keys. A must for any commercial Van owner in our opinion.
Van hire cover
This one is important. Many top insurance companies will offer this as part of their fully comprehensive policies however, many still don't. It's worth considering what you would do in the event your Van was written off or deemed undrivable following an accident. If you rely on you Van to make a living, your priority should always be to limit loss of business in unforeseen circumstances.

From a financial standpoint, if you need to hire a Van, the costs could soon mount up if you haven't got the correct cover. Adding replacement Van cover to your policy will ensure that your business won't suffer financial losses while your Van is being repaired or replaced.
No claims bonus protection
Building up a good no claims bonus (NCB) is a great way to help bring down the cost of your Van insurance. Usually, for a relatively small amount, you can opt to take out NCB protection. This will ensure you continue enjoying your discounted renewal premiums, even if you need to make a claim.

It should be noted however, that you will still need to declare any claims you do make when it comes to renewing your policy. Even though your NCB would remain intact, you could still see your premium rise as a result of any claim. If you have less than 3 years no claims, the costs might not work out in your favour.
Legal expenses cover
Most Van insurance policies will include some level of legal cover when you opt for fully comprehensive. The amount of legal assistance you are covered for, and under what circumstances can vary greatly between different companies, so take the time to understand exactly whats covered and whats not. You can then choose to increase the level of cover depending on your individual circumstances.

Van Legal cover will assist you with circumstances such as uninsured loss recovery, including loss of earnings in the event you are involved in an accident with an uninsured driver. If you are involved with any legal remorse as a result of an accident or whereby you have caused or been victim to injury, the insurance company will help cover the legal costs, including where there has been loss of life.

Most policies will cover legal costs up to £100000 and will help with any compensation claim that may arise as a result of your accident.
Key cover
Modern vehicles nowadays have more advanced locking mechanisms, keyless entry, push start functions and complex immobilisers. Losing your keys is not only inconvenient but also expensive, with specialist tools and equipment needed to reprogram and cut new keys.

If you take into consideration that the call out fee for an auto locksmith along with the reprogramming of a new transponder key can run into several hundred pounds, the cost of adding key insurance to your policy is a no brainer.

If your keys are lost, damaged or stolen, your insurance company will cover the cost of the replacements up to a value of around £500. You may also be covered for any costs relating to hiring a vehicle for an onward journey or overnight accommodation should you become stranded as a result of losing your keys. As always, check your policy documentation carefully to for any exclusions or instances whereby you wouldn't be covered.
Excess protection & reimbursement
If your commercial Van insurance policy has a high excess clause, you may wish to take out a policy that helps pay back your excess in the event you make a claim.

Your excess could be high due to a number of reasons or additional risks posed by your line of work or your business activities. Before a claim can be processed, the excess needs to be paid upfront which could place a large financial burden on your business. Getting a claim paid out quickly is key to continuing smooth business operations and the financial relief that this addon can provide will be useful depending on your personal circumstances and your Van insurance policy restrictions.